---
Bourgoin: November 2007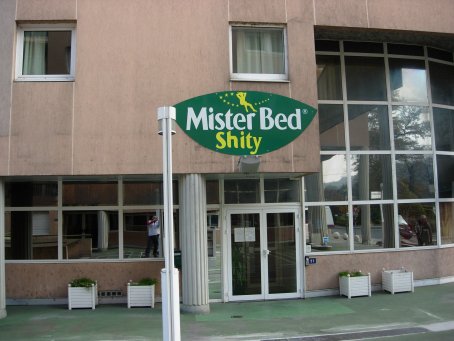 PICTURES OF BOURGOIN 07 Thumbs up awards.
After the original flights were changed to Nice, we are now hoping to fly yo Lyon on Friday. Get a bus or something down to Bourgoin and stay there for the duration. Returning Sunday - god only knows how.
Our research tells us that there is plenty of beer available in the stadium (Pierre Rajon). There is the Bar du Stade outside the main gate. Elsewhere in the town there is the 'Albion' owned by an kiwi rugby player. The 'Chelem' near the station sounds like it could be a rugby bar. Also mentioned is 'la Rep' and 'le Leffe'. Place du 23 Aout (la Fontaine) seems to be a centre of night life.
For eating - "Il Divino", "Côté Provence"or "Le Grand Café".
---
Toulouse Two: 18-22 January 2007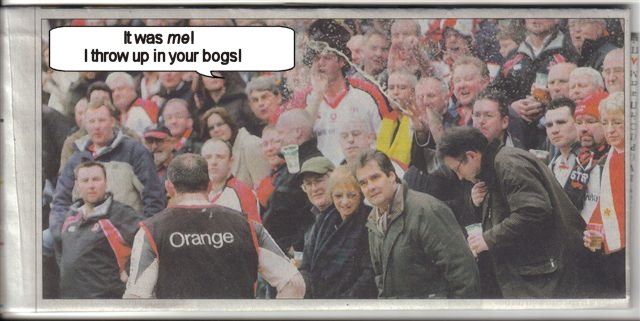 This year's main event will be the return to Toulouse after our triumphant … err … draw there in 2000.
After much debate, it has been decided to continue with our traditional 'go Thursday– return Monday' policy. Contrary to popular belief this policy is not to give us 5 days on the piss, but is to … err … ensure we are not disrupted by any last minute alterations to the match schedule. Anyway it's cheaper to fly on a Thursday (provided you don't factor in hospital bills).
In an act of unity with the London Chapter, we have also opted to travel via London Gatwick. A proposal to stop off at CDG to rendez-vous with the Paris Chapter was rejected as being 'too bloody stupid, even for us'. An invite was issued to our Carribean Chapter, but they have not been heard of since hurricane Wilma.
The decision to make BA our carrier of choice ahead of Queasyjet was taken after analysis of low-cost v free-bar.
---
London: 9-10 December 2006
The London Chapter will be hosting the Stout Boys at the London Irish v Ulster match at Reading on 9th December, with the favour bieng returned the following week, as our English bretheren make the trip to Ravenhill.
Or we could all just have a nice wee lie in!

---